2018 Olympics: Long Island Athletes and Injuries
Categories: Sports Medicine
---
While curling has earned its reputation as a low-impact Olympic event, not all events are risk-free. Skiing, snowboarding and even sledding, however, pose a much larger danger to the body. With sports ranging from simple tests in coordination to rapid, open-air movement, sports in the winter Olympics can have many potential injuries. Read on to learn about the Long Island olympians, and learn about an orthopedist's perspective on injuries thus far.
Olympic Athletes from Long Island
Matt Gilroy
Hockey
Before becoming a professional athlete, Matt Gilroy grew up in North Bellmore. He has played in the NHL for five seasons, three of which he played for the NY Rangers. Now, he is in the KHL, a hockey league with clubs in and members from many major cities around the world.
Because the NHL prohibited any players from participating in the Olympics, players from other leagues had the opportunity to compete.
Alexander Gamelin
Figure Skating
While he is currently competing for South Korea, Gamelin grew up in North Merrick. He previously competed with his twin sister, but after she retired from the sport, he is competing with Yura Min. Currently, he is living in South Korea. The duo placed 20th in the world championships last year.
Devin Logan
Skier
As an experienced Olympian, Devin Logan has already succeeded by winning the silver medal in 2014. She earned this for the slopestyle competition. Originally, Devin is from Oceanside.
John Daly
Luge
Born in Smithtown, John Daly first developed his athletic abilities on Long Island. As a track and field runner at Smithtown High School, John went on to do the decathlon at SUNY Plattsburgh.
With his roots in the luge event, Daly eventually switched to the skeleton event. Rather than simply riding the luge, the skeleton event requires participants to take a running start. Then, they jump onto the sled, head forward and face down. He earned 15th in the 2014 Olympics and 17th in 2010.
Justin Krewson
Luge
Another Olympic rookie, Justin Krewson is competing in the luge event. He earned this opportunity after placing sixth in the 2017 Lake Placid World Cup. Born and raised in Eastport, he is a member of the Lake Placid Volunteer Fire Department and an Eagle Scout.
Matt Mortensen
Luge
Having finished 14th in the 2014 competition, Matt Mortensen is another Long Island veteran Olympian. He was born and raised in Huntington Station, and attended St. Dominic High School. Currently, he is a member of the U.S. Army, where he participates in the World Class Athlete Program. This program allows him to continue serving while also entering competitions. He will be participating in the doubles luge competition.
Common Olympic Injuries
The potential for injury is an unfortunate consequence of the pleasant sense of camaraderie. With the Olympics partially completed, some athletes have already suffered severe injuries. Our Long Island orthopedists have helped many patients navigate injuries, and return to a pain-free lifestyle.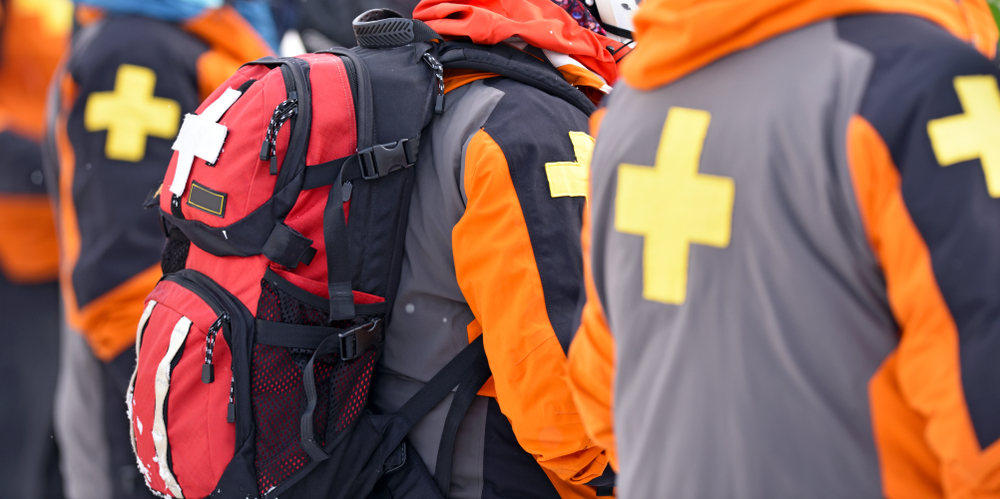 Chris Del Bosco
Pelvis Injury
Competing for the Canadian team in the men's ski cross, Chris Del Bosco suffered a serious injury. During his second to last jump, his head fell backward as he landed on his right side. Eventually, medical officials determined that he had a broken pelvis.
Though Del Bosco is a trained Olympian competing in a professional event, anyone could suffer a pelvis injury. Pelvis injuries are common after car accidents, falls, and sports-related injuries.
Dr. Kerker specializes in sports medicine, with a nuanced understanding of surgery and other recovery techniques. As a Long Island orthopedist, Dr. Kerker excels in aiding in recovery.
Markus Schairer
Vertebra Injury
An Austrian snowboarder, Markus Schairer also lost control during the end of his event. While mid-air, he landed on his back, causing him to injure the fifth cervical vertebra, located in the neck. While he did not have any neurological damage, this is sometimes a consequence.
Like pelvis injuries, cervical fractures occur most often as a result of falls, car accidents and sports. For regularly active athletes, vertebrae injuries are a legitimate risk.
Dr. Silverberg and Dr. Ong, who also specialize in sports medicine, are experienced in providing the appropriate treatment. These Long Island orthopedists have experience in helping all patients overcome injuries. Whether they are treating athletes or people who suffered from accidents, these treatments will ensure a lasting recovery.
Orthopedics Long Island
At Central Orthopedics, our versatile team is qualified to treat a wide range of injuries. We can provide patients with the lifestyle advice they need to enjoy a safer and healthier life. Contact us for more information about how a Long Island orthopedist can help you.