New Year's resolutions to be fit and active (paired with a particularly warm January in New York) has seen an influx of runners hitting the pavement in lieu of the treadmill. But as cold weather begins to settle in, you could be wreaking havoc on your knee joints. The brisk winter months tend to make muscles and joints stiff and tight; continuing to run at your normal pace or taking on an overly ambitious new running regimen can overwork your body and result in some sore and achy knees. Gradually increasing your running sessions is the key to winter running success! Dr Crispin Ong and the orthopedic specialists at The Central Orthopedic Group offer some insight into cold weather knee pain, and what it can mean for seasoned and resolution-runners alike…
Knee Sprain Explained
This injury likely occurs from overusing your ligaments or by not properly stretching prior to a cold weather run. If you're experiencing any of these symptoms, the dedicated staff at The Central Orthopedic Group will be able to assist you in repairing and preventing future damage to your joints to get you back on the road.

Knee Sprain Symptoms
Swelling & bruising (typically within 1-2 days of injury)
Feeling that the knee is going to "give out"
Difficulty moving the knee
Pain & tenderness around the joint
---
Meniscus Tear Explained
Like a knee sprain, a meniscus tear can also occur from overuse or not stretching, but this injury will definitely be sidelining your resolution goals for significantly longer. While some cases will only require rehabilitation and physical therapy, extreme cases could result in surgery and can take a long time to heal, derailing your running regime entirely.

Knee Sprain Symptoms
Swelling & pain
Instability
Joint locking
Trouble walking
---
Arthritis Explained
Still feeling pain and soreness when you're running in cold weather? You could be looking at joint inflammation or infection like arthritis, for example rheumatoid arthritis or osteoarthritis. Investing in a long and carefully planned warmup routine is ideal, as working out in colder temperatures can aggravate your arthritic joints. But remember, an arthritis diagnosis doesn't mean you need to put away your running gear entirely. Consult with one of the sports medicine and orthopedic specialists at The Central Orthopedic Group to discuss necessary treatments and options to develop a fitness routine that is tailored for you.

Knee Sprain Symptoms
Pain & soreness
Pressure on the joints
Increased symptoms in cold weather
The Cold Weather Solution
Stretch, stretch, stretch! Stretching and warming up helps prepare your body for the cold weather workout ahead. There are many indoor warm ups for winter runs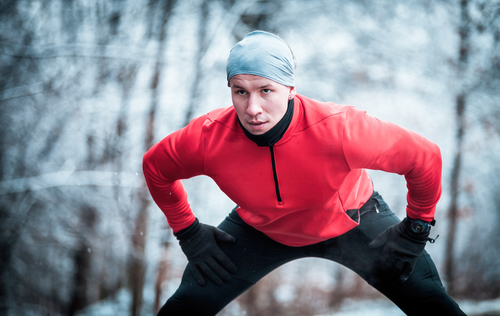 The RICE Method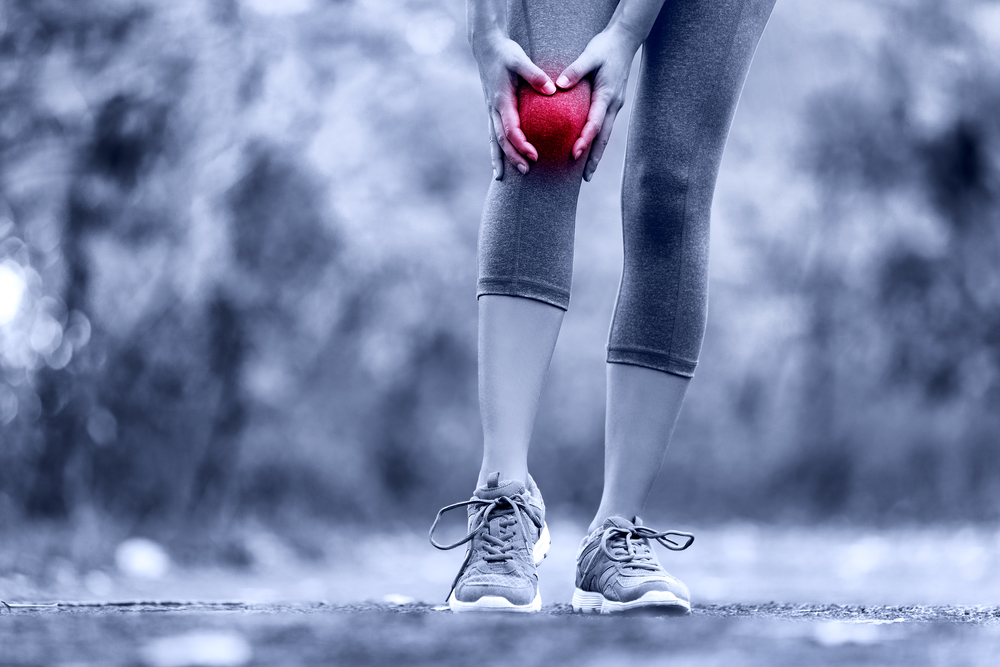 Rest
Protect the injured or sore knee by slowing or taking a break from activities after running.
Ice
Cold compresses will reduce pain and swelling. Apply an ice pack right after your run to minimize swelling and pain. This should be done no more than 10-20 minutes at a time. After 48-72 hours, if the pain is gone, apply heat to the cold area. Use a towel between the cold or hot compresses so that you are not applying it directly to the skin.
Compress
Compress or wrap the injured area with an elastic bandage to decrease swelling. Be careful to not wrap too tight, as this will cause swelling below the bandage.
Elevate
Elevate your knee using pillows anytime you are sitting or lying down. Keeping your knee above your heart will help minimize swelling.
Still having knee pain?
While you might be thinking that a little knee pain is a common ailment for runners, it's important to remember that worsening or consistent pain is a serious medical issue that should be treated by a trained professional. If your pain and swelling is still not alleviated after 24- 48 hours of utilizing the RICE method (Rest, Ice, Compress, Elevate), it's time to reach out to one of our specialists at The Central Orthopedic Group to get your pain treated and healed to get you back on the road.