About Fernando Checo, MD
---
Dr. Fernando Checo is a Fellowship trained, Board Certified Fellow of the American Academy of Orthopaedic Surgery. Dr. Checo a graduate of Binghamton University completed his medical training at Meharry Medical College in Nashville, Tennessee from which he graduated with Honor and Distinction. This was followed by an Orthopaedic Surgery residency at the University of Connecticut. Dr. Checo completed his combined Orthopaedic/Neurosurgery Spine Fellowship at the world renowned and highly ranked New England Baptist Hospital at Tufts University.
Dr. Checo is an Orthopaedic Spinal Surgeon who specializes in non operative and operative management of cervical, thoracic and lumbar spinal conditions. Dr. Checo is an expert in complex spinal surgeries such as revisions, scoliosis, flat back syndrome and tumors.
Dr. Checo is affiliated with the Orthopaedic Surgery programs at Stonybrook and Northwell where he is actively involved in the teaching and training of Orthopaedic Surgery residents. In addition Dr. Checo is a Clinical Asssociate Professor of Surgery at Northwell Hospital at Plainview and a Clinical Spine Surgery Facilitator at Winhtrop University Hospital.
Dr. Checo has authored, and co-authored a number of peer reviewed articles and has contributed many chapters in spine surgical techniques in various textbooks. Dr. Checo is an active member of several medical societies including, the North American Spine Society (NASS), American Academy of Orthopaedic Surgeons (AAOS), and the International Society for the Advancement of Spine surgery (ISASS).
Dr. Checo has also volunteered with the "Butterfly Foundation". Recently, while in the Dominican Republic, Dr. Checo performed complex scoliosis surgeries and participated in educating the native Orthopaedic Surgery residents.
Fernando Checo, MD
Featured Articles
---
Dr. Checo was recently featured in a Long Island MDNews article about his collaboration with neurosurgeon Dr. Shah in treating and removing spinal tumors.
Since 2012, Drs. Checo and Shah have combined their expertise and highly personalized care to treat spinal cord tumors. Both fellowship-trained, they bring a multidisciplinary approach to challenging procedures and provide the most advanced surgical techniques to patients.
The spinal column is the most common site for bone metastasis, treatment for which accounts for the majority of surgeries Drs. Shah and Checo perform together. Regardless of the type of tumor, however, they consider the same factors — size, neurologic compromise and spinal instability — in determining whether surgery would be beneficial.
"That's where having two spine specialists in the operating room is an advantage," Dr. Checo says. "It cuts down on error, it's faster, and we're able to discuss intraoperatively how to best remove the tumor and at what point we've reached our objective."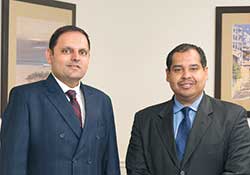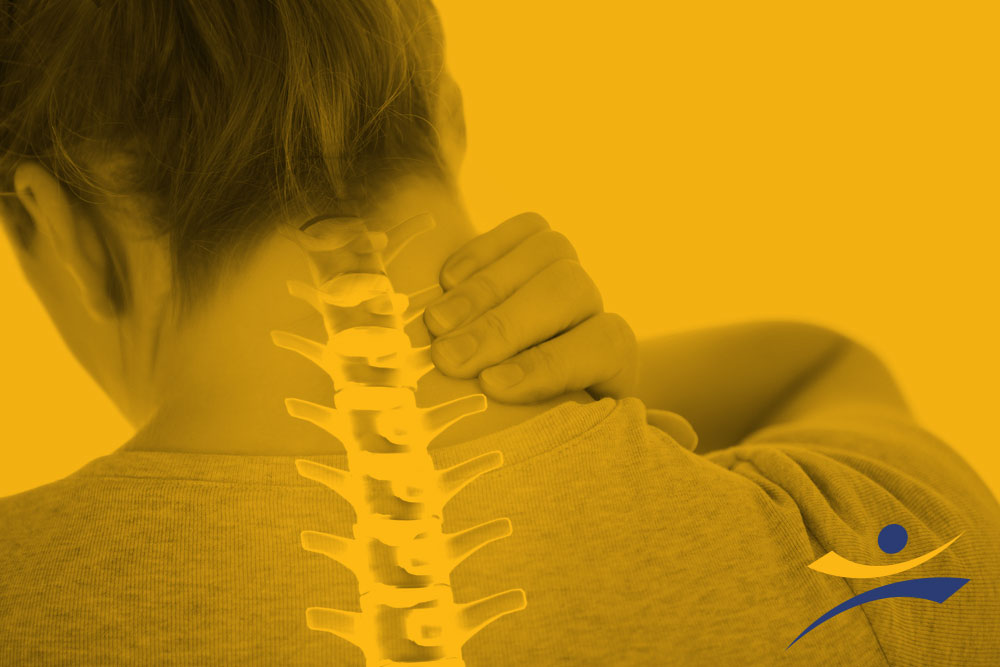 Neck and Spine Surgery Expertise
As an expert in neck and spinal surgery, Dr. Checo specializes in performing several complex procedures, including spinal revisions, scoliosis, flat back syndrome, and tumor removal procedures.
Soles 4 Souls
Even before becoming a physician at The Central Orthopedic Group, Dr. Checo was passionate about putting his orthopedics knowledge to use by helping others during his time at The New England Musculoskeletal Institute.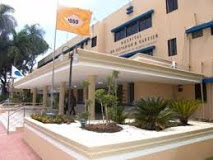 World Spine Outreach
Dr. Checo traveled to the Dominican Republic with the Butterfly Foundation in 2016 as part of an international humanitarian initiative. He helped local surgical residents at the Salvator Gutier Hospital.
Experience, Education & History
---
Education
Tufts University
New England Baptist Hospital
Spine Surgery Fellowship
Boston, MA 02120

University of Connecticut
New England Musculoskeletal Institute
Department of Orthopaedics
Farmington, CT 06030

Meharry Medical College
Nashville, TN 37208
Medical Doctorate
Graduated with Honor and Distinction

Binghamton University
Vestal, NY 13902
Biological Science Bachelors of Arts

---
Academic Honors & Awards
Spine Interactive Educational Program Fellows/Young Surgeon's Case Presentation Judge. 2014

Spine Interactive Educational Program Fellows/Young Surgeon's Case Presentation Finalist. 2013.

Butterfield Award: Awarded to the UConn Chief resident who exemplifies exceptional work ethics, patient care and overall performance. 2011.

Journal of Orthopaedic Trauma, Best PGY III Orthopaedic Teaching Resident at

University of Connecticut School of Medicine for the year 2009.

The Randle E. Pollard, M.D award for Excellence 2006

Meharry Medical College Dean's List 2003-2004, 2004-2005.

Honors in Surgery, Psychiatry, Pediatrics, Radiology and Family Medicine Clerkships.

The Chancellor's National Dean's List 2005.

William Randolph Hearst Endowed Scholarship for Minority Medical Students, 2004-2005.

Meharry Medical College Geriatric Symposium Scholarship, 2004-2005.

Who's Who Among Students in American Universities and Colleges, 1998.

Undergraduate Dean's List Fall 1996, 1997, and Spring 1997.


---
Professional Training
Depuy Synthes spinal deformity Summit,
Raynham, Mass 2014

Spine IEP Fellows &Young Surgeons Course,
Las Vegas NV. 2013

Stryker Spine Deformity Course,
Las Vegas NV. 2013

DePuy Spinal Deformity bioskill workshop.
Raynham, Mass. 2011

Orthofix Spine: Atlas forum course in minimally invasive spine surgery.
Henderson NV. 2011

DePuy Spine Pre-Fellowship Bioskill Workshop.
Raynham, Mass. 2011

AO North America Basic Principles and Techniques of Operative Fracture Management Course for Residents.
Burlington Mass.2007

Pediatric Advance Life Support (PALS) certified

Basic Trauma and Life Support (BTLS) certified

Advance Cardiac Life Support (ACLS) certified

CPR/AED certified

Chubb Specialty Insurance Healthcare Risk Management (HIPPA) certified
Licensure
USMLE Step I - Passed
USMLE Step II CK - Passed
USMLE Step II CS - Passed
USMLE Step III - Passed

---
Certification
American Boards of Orthopaedic Surgery, Board Certified

Fellow of the American Academy of Orthopaedic Surgery


Medical License
New York State
The commonwealth of Massachusetts (inactive)
---
Academic Appointments
Clinical Associate Professor of Surgery: Northwell Hospital at Plainview
From: 1/2016 – Present

Clinical Spine Surgery Facilitator, Winhtrop University Hospital, Department of Orthopaedic Surgery.
From: 8/2015 - Present

Clinical Instructor, Tufts University School of Medicine, Department of Orthopaedic Surgery.
From: 8/2011-7/2012.
---
Hospital Affiliations
Plainview Hospital at North Shore - LIJ Health System

Syosset Hospital at North Shore - LIJ Health System

Winthrop University Hospital

Mercy Medical Center at the Catholic Health Services

St. Joseph Hospital at the Catholic Health Services

Medical Mission Trip
Salvatore Gutier Hospital, Santo Domingo, DR
World Spine Outreach/Butterfly 2016 Scoliosis Mission trip February 14-20, 2016

Was a member of an international surgical team which performed scoliosis corrective surgery.
Surgeries were performed at Salvatore Gutier Hospital, the national orthopaedic training hospital
of Dominican Republic.
---
Publications
Hishmeh S, Said J, Checo FJ, Kondratyeva A.
Ureter and nerve root compression secondary to
expansile fibrous dysplasia of the transverse process.
AM J Orthop. 2016;45(2):E50-E53.

Checo FJ, Mohr RA, Leger R, Swanson B.
"Cervical Spine Postoperative Practice Patterns:
variations in cervical collar, imaging and physical therapy utilization." Spineline Journal.
May/June 2012:27-31.

Checo FJ, Smith H, Lee Larry. Decision making in spinal care: Intervertebral disk arthroplasty of the lumbar spine: Theme: 2012; Chap 63; pp 491-498.

Checo FJ, Smith H. Surgical atlas of spinal operations; Posterior approach to the craniocervical junction and posterior spine: Jaypee Brothers medical Publishers.2012: Chap 5; pp 33-39.

Checo FJ, Shekhman et al: Musculoskeletal Emergencies: Fractures, Joint Problems, Soft Tissue Injuries, Infections. Elsevier. 2012: Hip and thigh Chap 13; pp186-201.

Checo FJ, Lee M. Pediatric forearm fractures. Techniques in Orthopaedics.
September 2009 - Volume 24 - Issue 3 - pp 163-171.

Checo FJ, Rodner CM. Bone tunnel and suture anchor fixation of distal biceps tendon ruptures.
Sports Med Arthrosc. 2008 Sep;16(3):124-9.
Professional Appointment
As a member of the Library Advisory Committee I serve with advisory capacity to the President
of Meharry Medical College. I was appointed in 2004 to assess the needs and operations of the
new medical library which was completed fall of 2008.
---
Professional Memberships
Fellow of the American Academy of Orthopaedic Surgeons (FAAOS)

The International Society for the Advancement of Spine Surgery (ISASS)

North American Spine Society (NASS)

American Association of Orthopaedic Surgeons (AAOS)

Nassau Academy of Medicine

Nassau County Medical Society

J. Robert Gladden Orthopaedic Society (JRGS) Mentoring Program

American College of Surgeons (ACS)

American Medical Association (AMA)

American Medical Student Association (AMSA)

Student National Medical Association (SNMA)

Orthopaedic Surgery Club at Meharry Medical College founding member

Surgery Club at Meharry Medical College
---
Teaching Experience
New York City Board of Education Teacher of Biology and Physics.
From: 8/2000-6/2002
---
Languages
Fluent in speaking, reading and writing Spanish.
---
Extra-Curricular Activities
Volunteered yearly in Meharry Medical College's Health Awareness Week, providing blood pressure measurements, conducted ophthalmic examinations, patient education, and preventive medicine that focused on lifestyle modifications.

Wireless Network Assistant

Proficient in MS Dos, Microsoft Excel, PowerPoint, Word, and FrontPage.

Active in intramural football, softball and basketball.
---
Personal Interests
Enjoy traveling and learning about new cultures and customs.

Reader of Non-fiction books.
Self taught basic computer programming.

Enjoy an active lifestyle including jogging and exercising.

Avid Scrabble player

Collector of sports memorabilia.
Presentations
Winthrop University Hospital, Mineola, NY
Orthopaedic Surgery Grand Rounds Lecture
"Adult Deformity; Sagittal Imbalance"
April 8, 2016

Salvatore Gutier Hospital, Santo Domingo, DR
World Spine Outreach/Butterfly 2016 Scoliosis Mission trip
"Flat back syndrome, diagnosis, and management"
February 14, 2016

Catholic Health Services Telecare Television Show
Lifestyle at the Heart of Health Episode #108
"Minimally Invasive Spine Surgery"
First airing November 9, 2015


Mercy Medical Center, Rockville Centre, NY
Quarterly general staff meeting
"Minimally invasive spine surgery current concepts"
March 21, 2014

Spine Interactive Educational Program
"Cervical extradural and intradural meningioma"
Las Vegas, NV. November 15, 2013

American Association of Physicians of Indian Origin Conference
"The current role of minimally invasive spine surgery"
Garden City, NY. July 10, 2013

Synthes Nursing Continuing Education,
Principles of Spinal Disorder for Operating Room Personnel Course.
"Lumbar Spine Part 1: Anatomy, Terminology, and Radiographic Imaging."
Boston, MA Hyatt Harborside Hotel. March 3-4, 2012


New England Baptist Hospital, Boston, MA
"The Role of Cervical Total Disc Arthroplasty."
Orthopaedic Surgery Grand Rounds Lecture,
February 15, 2012

The University of Connecticut, Farmington, CT
"Cervical Spine postoperative practice patterns: Variations in cervical collar, imaging, and physical therapy utilization."
Senior Project Graduation Presentation,
June 3rd, 2011

Connecticut Children's Medical Center, Hartford, CT
"Surgical hip dislocation for pediatric femoral neck fracture."
Shriners home to home Annual Case Presentation Conference. January 26, 2009


References
Stephen J. Parazin, MD Chief of Spine Surgery
New England Baptist Hospital
Assistant clinical Professor
Orthopaedic Surgery, Tufts University School of Medicine
125 Parker Hill Avenue
Boston, MA 02120
Phone: 617-734-2450 Fax: 617-734-7804

Bruce D. Browner, MD Gray-Gossling Professor and Department Chairman Emeritus
Program Director, University of Connecticut Department of Orthopaedic Surgery
263 Farmington Avenue, MARB 4th Floor
Farmington, Connecticut 06034-4037
Phone: 860-679-6655 Fax: 860-679-6649
Eric J. Woodards, MD Chief of Neurosurgery
New England Baptist Hospital
Assistant clinical Professor
Orthopaedic Surgery, Tufts University School of Medicine Converse 5
125 Parker Hill Avenue
Boston, MA 02120
Phone: 617-754-6576 Fax: 617-754-6420
Jay R. Lieberman, MD Professor and Chair, Department of Orthopaedic Surgery University of Southern California
757 Westwood Plaza #2000, Los Angeles, CA
Phone: 323-442-5860