Central Orthopedic Group, occupying Long Island's best orthopedic surgeons and specialists, understand the importance of healthy living. We always emphasize how beneficial exercising, eating healthy and sports medicine can be toward maintaining appropriate orthopedic health.
Whether you're experiencing chronic, acute or temporary back pain, there's an exercise solution for you. Our physical therapists are experienced in working one on one with our patients, to help them learn healthy exercise tips, in order to alleviate pain and keep you active.
Before getting started on an exercise routine it's best to check with your doctor or physical therapist. If it's been a while since you've last exercised, it's best to start out slow and ease into a new workout routine. Our physical therapist's offer helpful tips for exercising with back pain or other general orthopedic issues.
---
Back Pain Exercises
Stretching
Stretching is a great ways to relieve back pain and increase circulation of blood to many parts of the body. Benefits of stretching include increased energy, flexibility, stress relief, improved posture and better range of motion of the joints.
---
Knee To Chest: For this stretch lay flat on your back while bending your knees and keeping your feet flat on the floor. While in this position bring one knee to your chest while keeping your back flat, next repeat the stretch with the opposite knee.
Two Knee Twist: During this stretch start out lying on your back, with your knees to chest and arms flat like a T. Start by lowering both knees to the ground on your right side. As you drop your knees to the ground, keep your shoulder flat on the floor, if your shoulder rises up lower your knees further down from your right arm.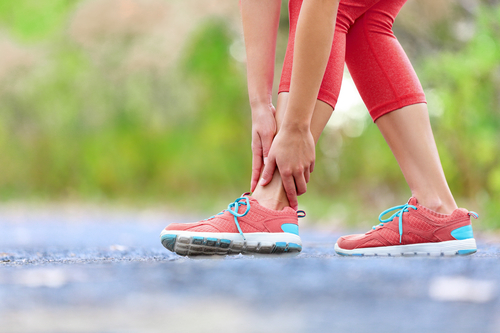 Water Therapy
Water therapy or aerobics is a great way to help support back pain and strengthen the muscles. Many studies have shown swimming or exercising in the pool can help people with arthritis, back pain and musculoskeletal problems. Strengthening muscles can also help avoid future recurrences. Water exercise routines offer a gentle exercise experience, while providing a greater range of motion. There a various water therapy exercises you can practice, below we've listed just a few.
---
Walking or Jogging: If your new to aqua fitness walking or jogging throughout the pool is a great way to get started. Start off by walking from one end of the pool to the other. If you feel it's not enough you can step it up by jogging or running in place.
Swimming Laps: This is the most common and extremely beneficial to supporting weight control, building muscle and improving both heart and lung capacity.
One Leg Balances: Start off by lifting one knee up to your hip level, you can use a noodle to place under the raises leg. Allow the noodle to form a U shape and support the raise leg, hold this for 30-60 seconds and then try it with the opposite leg.
Light Weight Training
Incorporating weights into your exercise routine is a great way to strengthen muscles and joints. Strengthening the joints around the injury or painful area is a great way to alleviate pain. If you have back pain or suffering from an injury consulting a doctor is important, without proper education you could potentially make matters worse.
---
Lifting Weights: 5-10 pounds is the right amount of weight to get started with weight lifting. If you're lifting weights for the first time, it's important to listen to your body for signs of pain. Soreness the day after lifting is normal however if you feel immediate pain while lifting you should stop right away.
Aerobic Training: This is great for people of all ages and aerobic training includes, treadmills, riding a bike or completing a series of low to high intensity workouts in a specific amount of time.
---
These are just a few of the many workouts that are possible, even with back pain. It's very important if you're experiencing back pain but still want to remain active, to schedule a visit with a physical therapist or doctor. At Central Orthopedics, we work with our patients to find workout routines that fit into your everyday routines.