Dr. Crispin Ong was featured in the South Nassau Communities Hospital's Health Outlook Newsletter.
Last fall, as James, then 66, practiced his backswing at the driving range, he felt a "sharp, intense pain" in his left knee. "It was as if a stick hit my left knee," recalled James, a former Rockville Centre resident who now lives north of Baltimore. "I put ice on it for the swelling and took anti-inflammatory medication. If I kept my knee straight while walking, the pain was tolerable."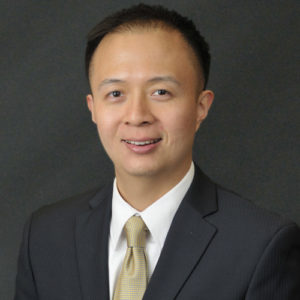 When his knee failed to heal, he scheduled an appointment with Crispin Ong, MD, at South Nassau's Center for
 Advanced Orthopedics. "Dr. Ong took X-rays and an MRI to confirm that I tore my meniscus (a C-shaped disc that cushions the knee)," James said. "It was a severe tear and I wanted to get back to golf."
"A torn meniscus is a common injury that occurs when forcefully pivoting or twisting," Dr. Ong explained. "When rest, pain relievers and icing didn't relieve James' symptoms, removing a portion of the damaged soft tissue was his next best option."
Last October, Dr. Ong performed a minimally invasive partial meniscectomy with arthroscopy. An arthroscope is a narrow tube equipped with a fiber-optic video camera that is inserted into the knee through small incisions. The procedure provides a view inside the joint that is transferred to a high- definition video screen.
Following the same-day surgery, Dr. Ong prescribed a course of physical therapy and at-home exercise to increase James' mobility and function. "I feel no pain and I feel confident," said James, now 67.
The retired accountant says he plans to play more golf "since I've had the surgery" and has even set up his own driving tee and net in his backyard. "The entire patient experience at South Nassau was great," he said. "I wouldn't hesitate for a minute to recommend Dr. Ong. He's a wonderful gentleman and very competent."