Scoliosis is a spinal deformity in which the spine is curved, and is most common in children. For the majority of children, treatment is a non-issue. However, severe cases of scoliosis require attention from an orthopedic surgeon. As this treatment is delayed, the issue can become more severe. One of the surgeons at The Central Orthopedic Group, Dr. Checo, specializes in performing scoliosis spinal fusion surgery, spinal revision surgeries, and other spinal procedures. In this blog post, we'll discuss the procedure, and how it can help patients prevent future issues.
Scoliosis Risk Factors And Symptoms
There are several common misconceptions about the cause of scoliosis, especially in children. Many parents believe that heavy backpacks can be a contributing factor. Another common misconception is that poor posture leads to scoliosis. The truth is, however, that most cases of scoliosis do not have a clear or defined cause.
Many scoliosis patients have a family history of this spinal condition. Occasionally, scoliosis is related to birth defects, which impacts the spine's development. Cerebral palsy and muscular dystrophy, as well as connective tissue disorders, can cause scoliosis as well. While there is no significant difference in mild scoliosis cases between girls and boys, girls have a higher chance of developing severe cases that require surgery.
Most scoliosis patients begin experiencing symptoms during or immediately before puberty. This is because spine curvatures can disrupt the body's growth and the spine's elongation.
Early Diagnosis Is Key
Scoliosis cases that are left untreated have the highest chance of becoming worse over time. For this reason, diagnosing scoliosis in children should be a priority. This is why schools and doctors perform regular screenings, especially when children are around the age of puberty. As the curve in the spine becomes larger, the potential for complications grows as well.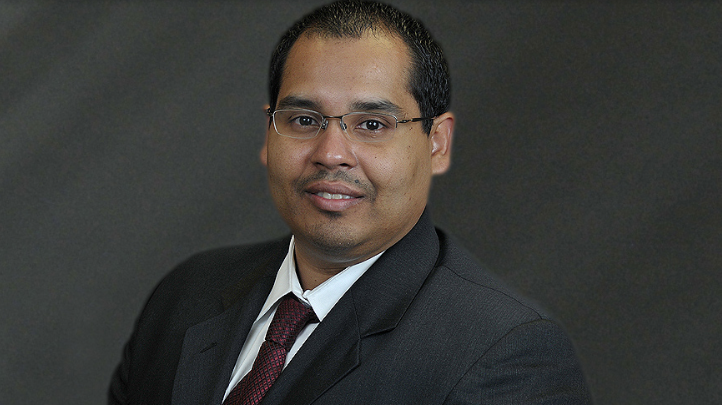 Fernando Checo, MD: Performing Scoliosis Surgeries Around the World
Fernando Checo, MD is an orthopedic surgeon at The Central Orthopedic Group who specializes in performing complex scoliosis surgeries, among other procedures. His expertise in scoliosis spinal fusion surgeries recently brought him to the Dominican Republic.
As part of a humanitarian project coordinated by the Butterfly Foundation, Dr. Checo travelled to the Dominican Republic with a team of medical volunteers. During his trip, he served as part of an international surgical team. He performed several scoliosis surgeries on children with rare spinal deformities at the Salvator Gutier Hospital, the nation's primary orthopedic training facility. During this trip, Dr. Checo also helped residents improve their surgery outcomes by educating them about updated techniques, and recovery strategies.
How Do Surgeons Perform Scoliosis Spinal Fusion Surgery?
In short, the goal of scoliosis spinal fusion surgery is to correct the deformity by fusing the vertebrae. The general goal for this procedure is to fix the curve by at least 50%.
Before the Surgery
Prior to the procedure, the orthopedic surgeon will examine the patient through an x-ray. This will provide important insight into the patient's specific surgical needs, and other possible spinal complications.
Additionally, the anesthesiologist will evaluate and discuss pain management options with the patient. The doctor may also draw a blood sample for a blood count.
The Procedure
After making an incision in the middle of the back, the surgeon moves the back muscles over to the side. This exposes the spine. Then, the surgeon removes the joints between the vertebrae, loosening them and causing the body to produce a new bone. As the patient recovers, this bone will fuse the vertebrae together. Metal implants, such as screws, temporarily hold the spine together during recovery.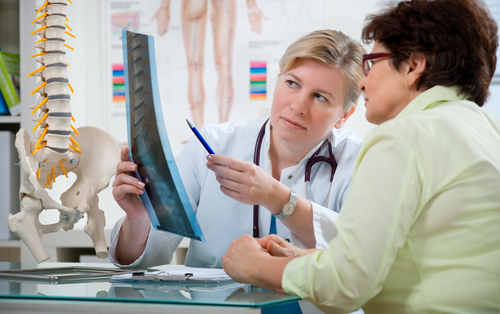 Minimally Invasive Surgery
When possible, spinal surgeons will always opt for a minimally invasive surgery, rather than an invasive surgery. Minimally invasive approaches to all types of surgery carry fewer risk than their invasive counterparts. The incision in the back is much smaller, which results in a smaller scar. This decreases the risk of complications and excessive pain as well. Consequently, patients who undergo minimally invasive surgery tend to have a faster recovery time.
While minimally invasive surgery is the preferred treatment style, it is not always feasible for patients with more advanced symptoms.
Is Scoliosis Limited to Children?
While this spinal deformity is most common in children, adults may also suffer from scoliosis. Some adults with untreated scoliosis may feel the impact of this condition later on in life.
Others may develop adult degenerative scoliosis. This condition arises when one side of the spine wears down more than the other, resulting in a curve. After this, the spine forms a C shape, causing the range of motion to decrease.
When non-surgical methods such as bracing, osteopathic manipulation and aqua therapy are ineffective, surgery may be necessary. Fusion surgery is also effective in removing stress from the spine in cases of adult degenerative scoliosis.
Central Orthopedic Group of Long Island
At the Central Orthopedic Group, our team is dedicated to helping patients recover quickly, with minimal pain, and for the long term. Our orthopedic specialists are committed to providing the best possible care, whether you require operative or non-operative treatment. Contact us to schedule an appointment!