For some people, exercising is a standard part of any day's routine — jogging comes as naturally as hand washing. For others, though, finding the motivation and time to exercise can be more difficult. With Amazon Prime eliminating trips to the grocery store and Uber Eats delivering food to the home, people are less likely to find small opportunities to exercise. As an update to the original 2008 guidelines, the federal government recently updated its guidelines to reflect modern standards. Read this blog post to learn more about the recommended amount of exercise for each group, and how you can live up to these expectations.
The Need for Updated Exercise Guidelines
It's no secret that Americans tend to move less often than in years past, and adopt habits that minimize movement. In recent years, these minuscule lifestyle changes have become even more prominent. This means that people without an exercise routine may not have any light movement during the day. The government recognized this issue in 2008, and addressed it with the first ever federal exercise guidelines. As lifestyles have continued to shift, however, the time for a change came.
What Are the New Federal Exercise Guidelines?
Rather than urging Americans to get a gym membership and work off calories, the new guidelines insist that even slight exercise is healthy. These new exercise guidelines recommend regular movement, and the idea that walking a short-moderate distance is better than not walking at all. Instead of taking the elevator, people should begin taking the stairs. In the same vein, parking further away will cause people to take a longer walk. These benefits extend beyond physical health. In addition to strengthening the body, many experts say they can also strengthen the mind. These short, manageable bursts of physical activity can go a long way in helping your body– even without a dedicated exercise regimen. However, this is not to say that you should not work out. If you have previously experienced an injury, be sure to contact a sports medicine doctor before exercising aggressively.
According to the new guidelines, people of all ages should live by these principles. But, the specifics differ slightly for each age range.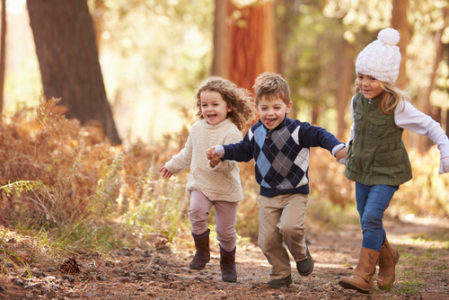 Exercise Guidelines For Young Children
Instilling the idea that movement is healthy (and fun) from an early age is important. While they might not be on the treadmill, children between the ages of 3 and 5 should have three hours of exercise daily. But, these activities are often an important part of the day for children anyway. For example, a game of tag helps children to let off steam, while also working off a sweat.
Exercise Guidelines for Children
After passing the threshold of grade school, children should have more focused exercise. According to the new standards, this means an hour a day. This exercise is important, especially during formative years. These exercises should fall into three categories: aerobics, muscle-strengthening, and bone-strengthening.
Physical education class often accounts for a significant portion of this exercise. However, other after-school activities can play a major role, too. Going for a jog, weight training, and jump rope are all great examples of simple exercises. Performing household chores like mowing the lawn and cleaning the house can get the heart rate to increase, too. Be sure to remember that even student athletes can suffer from sports-related injuries.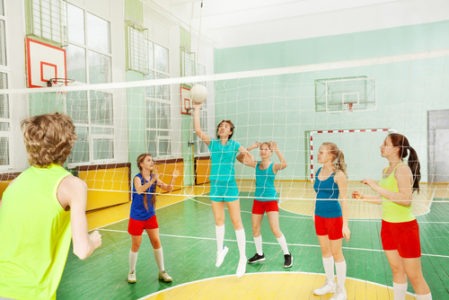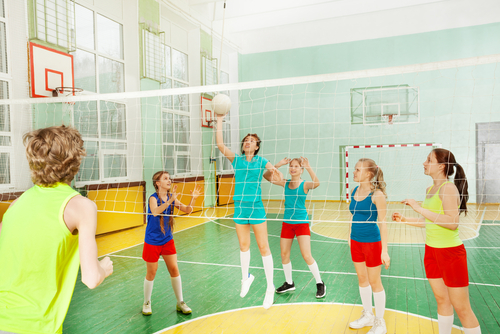 Exercise Guidelines For Adults
The government exercise standards for adults are measured differently than those for children. To meet baseline health standards, these guidelines recommend that adults get either 150 minutes of moderate intensity aerobic exercise, or 75 minutes of vigorous exercise two days per week.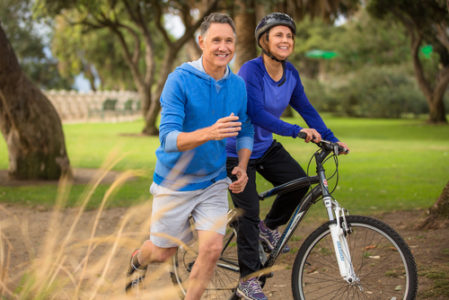 These moderate exercises will elevate your heart rate (and more than likely have you break a sweat). However, they may not necessarily leave you completely out of breath.
Vigorous Activity
Vigorous activity requires more energy and movement. House chores aside, most moderate exercises performed at a higher intensity can count for vigorous exercise. With the right care from a sports medicine specialist, even adults who have gone through a joint replacement surgery can participate in these activities.
Running
Riding your bike at a faster pace
Hiking
Swimming
Any other activity that involves more strenuous movement counts for vigorous activity, too.
Muscle-Strengthening Exercises
In addition to these aerobic exercises, adults should also perform muscle strengthening exercises. Often, body weight exercises can go a long way. But, resistance bands can make these exercises even more strenuous. Lifting weights is another common and effective muscle-strengthening exercise.
Exercise Guidelines For Older Adults
There is not a large difference between the guidelines for adults and older adults (over age 65). However, because adults may not be able to participate in the same level of activity at an older age, the expectations are slightly different. In light of this, older adults should simply try to remain as physically active as possible. And, in addition to muscle training and aerobics, older adults should also engage in balance-related activities. For example, walking heel-toe in a straight line can help improve the sense of balance.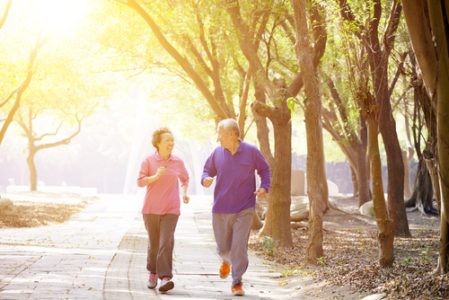 Sports Medicine Professionals on Long Island
With a few simple adjustments, routine exercise can easily become a part of your lifestyle. At Central Orthopedics, our sports medicine orthopedists can help you to navigate any injuries stemming from physical activity or exercises.